STAINING AND CLEAR FINISHES
Timber is a beautiful natural product and the application of a clear finish or stain certainly only enhances the beauty and warmth of it.
Thorough preparation of sanding and patching holes are a vital start to the work, otherwise the timber will show through as uneven and rough!
After many years of dealing with different timbers and applying a wide range of products, we are confident in advising a finish, and know you will be delighted with the end result whether it be Interior or Exterior work.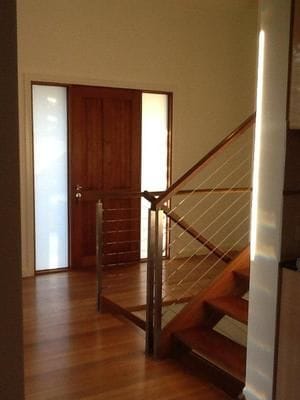 Interior staining to floor, door and handrail.