PAINTING MAINTENANCE - HOME & COMMERCIAL
After your Painting Project is complete we can contact you in twelve months to programme any visits required by us for touch up work from the wear and tear of everyday living. We can also schedule exterior washing and cleaning to ensure your Project is looking at its best and to maintain the longevity of your Paint work.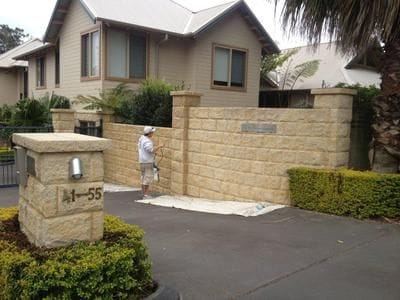 Cleaning of sandstone
We have a network of trusted Trades to assist in any repairs required before painting.